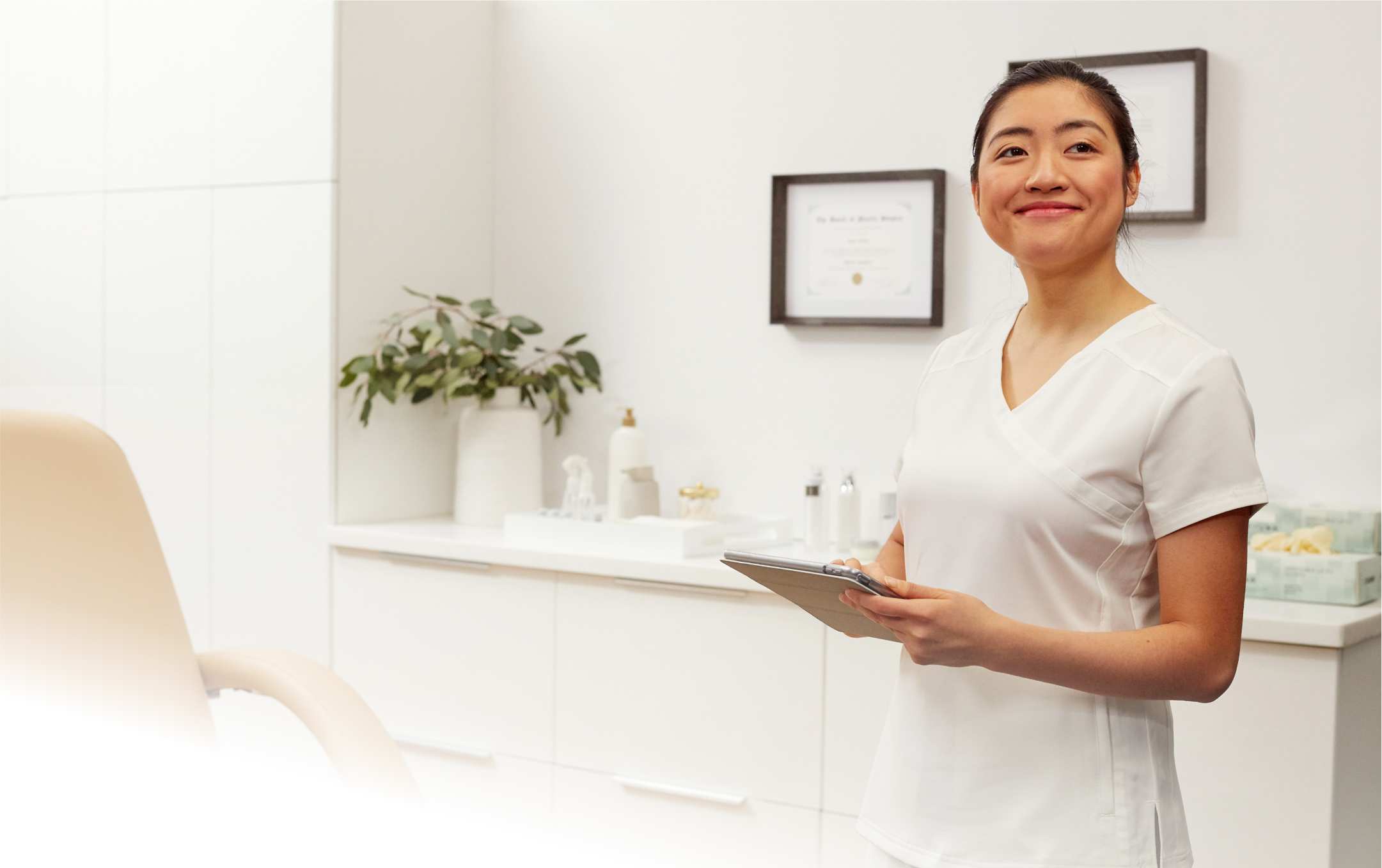 Advantage


A Fresh New Look for an Established B2B Platform
Client
Allergan Aesthetics
Allergan Advantage is a one-stop-destination that enables customers to manage the needs of their healthcare practice in one place. Allergan tasked us to revitalize this well-established B2B platform and bring it in line with their new corporate identity.

With this new look, we also streamlined the user experience to create a platform that was as easy to use and as engaging as you'd expect from one of the world's leading aesthetics brands.

Allergan Advantage enables healthcare providers to access the latest marketing materials, online education, and training as well as all the tools to manage their business across Allergan's aesthetic product and services portfolio.
Bringing a new aesthetic to this well-established brand
Our focus wasn't just to give the platform a fresh new look.

We also redesigned the UX and UI, and added crucial new features to make Advantage a one-stop shop for all Allergan customer's needs.
Beauty from Consistency
Drawing from the Allergan Aesthetics Corporate brand identity, we updated the Advantage logo and guidelines to position it alongside their new portfolio of brands.

To ensure a seamless and consistent look and feel, we created a suite of brand guidelines, covering typography and color palettes, photography and tone of voice, as well as refined the overall mission statement.

These new brand guidelines ensure the Allergan Advantage brand is as eye catching and consistent no matter the channel.
Designed with scaling in mind
The new Advantage Digital Design System creates visual consistency across the Advantage platform, covering desktop, tablet and mobile.

Now, we have a cohesive user experience across all components, patterns and styles.

This new unified identify is consistent, yet flexible, and allows for great efficiencies at scale and gives development teams confidence and reassurance.
A holistic and responsive platform for a range of user needs
No matter your role, account status, or practice turnover, Advantage gives you what you need when you need it.

Whether you work on reception in a small practice, or you own and operate multiple properties and control high annual spend, Advantage can be tailored to suit you and your team's needs and gives you the tools to enable you to perform your role effectively.

Order products, manage your loyalty rewards, and track your practice performance, all in one easy-to-use home.
Advantage is an online destination to access Allergan Aesthetics programs, product information, marketing materials, training resources and more.